Veneers at Dundas West Dentistry, Etobicoke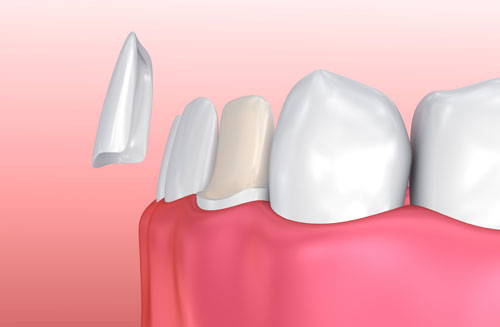 One of the cosmetic dentistry procedure we offer at our Etobicoke dental office is porcelain dental veneers placement. This is a simple cosmetic procedure that can help you get the smile of your dreams! Veneers are a beautiful fix for discoloration, chipped teeth, and other aesthetic imperfections. Some of this cosmetic procedure's benefits are durability, stain resistance, and more.
The dental veneers procedure involves thin bands of durable porcelain bonded to your teeth. Porcelain veneers are made to match your tooth shape and colour in order to give you a new, natural-looking smile.
Some of the cosmetic dental flaws that veneers can help correct are:
Cracked/chipped teeth
Tooth discoloration
Gaps between teeth
Slight misalignments
Tooth shape/size
Contact Dundas West Family and Cosmetic Dentistry in Etobicoke, located near the Kipling Subway Station for a veneers placement consultation or for more information on cosmetic dentistry procedures available for our patients.