Dental Bridges at Dundas West Dentistry, Etobicoke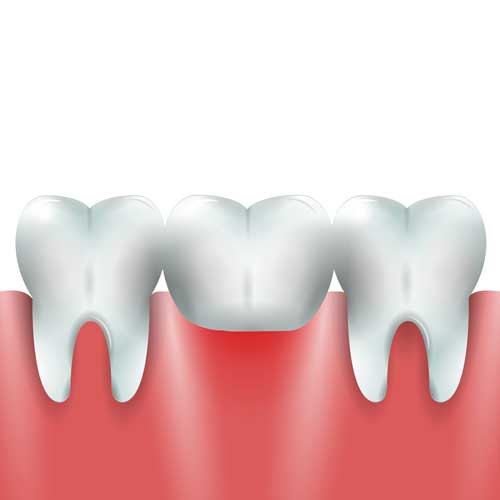 Dental bridges are a treatment option for cases of missing teeth or gaps that patients may want to correct. Bridges can serve both functionality and cosmetic dentistry purposes, and here at Dundas West Dentistry in Etobicoke, we are happy to speak to you about your treatment goals and whether bridges are the right option for your dental issue.
Bridges are a false tooth that replaces missing teeth or 'bridges' a gap between two teeth. The dental bridge holds an artificial replacement tooth in place and can help avoid gum disease problems, shifting teeth, and other possible complications that may arise due to gaps in your dental structure.
A dental bridge may be a beneficial choice of treatment for:
Filling gapped spaces where teeth are missing
Preventing surrounding teeth from shifting or misalignment
Restoration of chewing functionality
Smile restoration
Facial shape and structure maintenance
Visit Dundas West Dentistry in Etobicoke, near Kipling Station, for a consultation to discuss how dental bridges can benefit your oral structure and cosmetic treatment goals! We're here to make sure you get the smile you deserve.