Dental Crown at Dundas West Dentistry, Etobicoke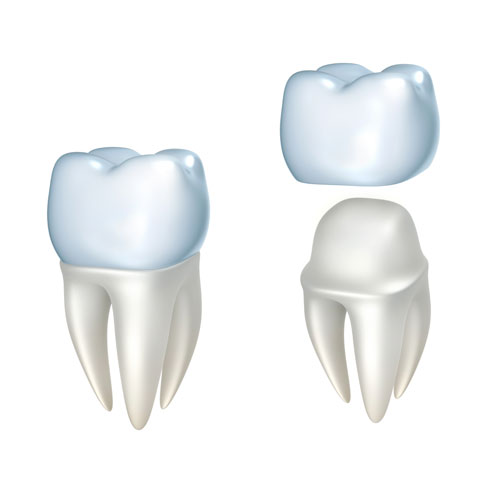 Sometimes, fillings are not enough to regain the strength of damaged or decayed teeth and dental crowns are necessary for comfortable oral functionality. A dental crown is a cap-like structure made from ceramic or alloy materials placed on top of your damaged tooth for protection and support. Etobicoke dentist Dr. Malindi recommends placing a crown over teeth that have undergone root canal therapy or excessive decay because their strength, structure, and functionality are likely compromised.
Dental crowns are a common solution for issues such as:
Fractured/broken teeth
Cosmetic dentistry
Tooth decay
Root-canal treated teeth
Fractured fillings
During the dental crown fitting and placement procedure, we will get rid of any decay and cement your crown in place. Dental crowns are a highly recommended protective and preventative treatment for damaged teeth.
Contact Dundas West Dentistry in Etobicoke to discuss your dental crown options or other tooth damage solutions that match your treatment goals! If you think that a dental crown placement may ease your oral functionality or you'd simply like to protect a previously decayed tooth, visit Dundas West Dentistry for a consultation and we can come up with a treatment plan best suited for your mouth structure and oral health.